Alphachem HAND HELD PU Filler Foam 700g Aerosol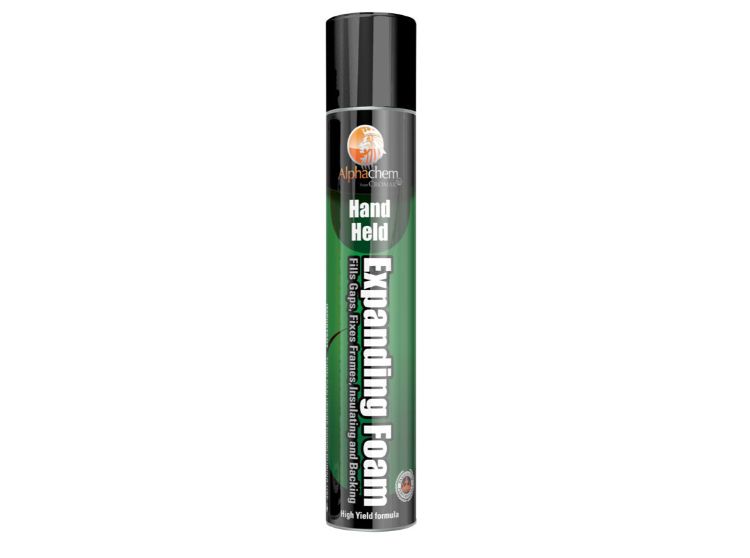 Alphachem HAND HELD PU Filler Foam 700g Aerosol
Description
Alphachem HAND HELD Expanding Foam is suitable for general gap filling, bonding and insulation applications in general construction and home DIY scenarios. These include the perimeter sealing and fixing of windows and doors, sealing of service penetrations and sealing around insulation panels.

Beige in colour.

Expands up to 1.5 times for maximum controllability and minium waste.

Priced and sold per individual 700g can. A full case contains 12 cans.
Product Code: C01X5FHH7
| Qty | Price | Per |
| --- | --- | --- |
| 1 | 8.86 inc. VAT | EACH |
| 3 | 7.97 inc. VAT | EACH |
| 6 | 7.52 inc. VAT | EACH |
| 12 | 7.08 inc. VAT | EACH |
| 24 | 6.65 inc. VAT | EACH |
| 48 | 6.20 inc. VAT | EACH |