TWINSLOT Shelving Brackets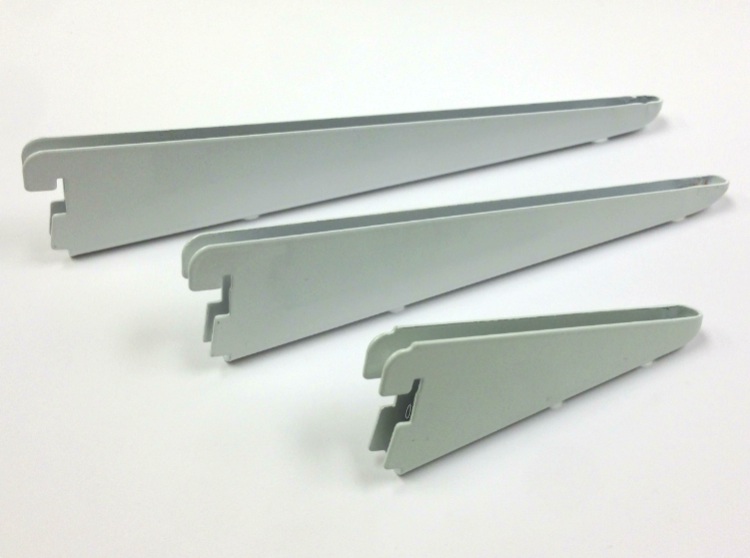 TWINSLOT Shelving Brackets
Description
A range of steel TWINSLOT heavy duty shelf support brackets in a WHITE Powder Coated Finish.

These brackets slot and lock into place in the matching uprights to create a strong, functional, good-looking shelving sytem.

Suitable for domestic, commercial and shopfitting uses. The powder coating finish has a BIO-RESISTANT anti-bacterial element that makes it ideal for use in healthcare environments where infection control is paramount.

Each bracket is drilled to accept 3.5mm / 6g countersunk screws for shelf securing purposes.

Fully compatible with most similar twin-slot shelving systems by SPUR, NEWTECH etc, etc.

Available in 8 projection sizes.
Product Code: F100100
| Qty | Price | Per |
| --- | --- | --- |
| 1 | 1.02 inc. VAT | EACH |
| 5 | 0.92 inc. VAT | EACH |
| 10 | 0.86 inc. VAT | EACH |
| 25 | 0.82 inc. VAT | EACH |
| 50 | 0.77 inc. VAT | EACH |
| 100 | 0.72 inc. VAT | EACH |
All prices are subject to VAT