SALICE BAR3R Diecast Clip-On Mount Plates DOMI Snap-On System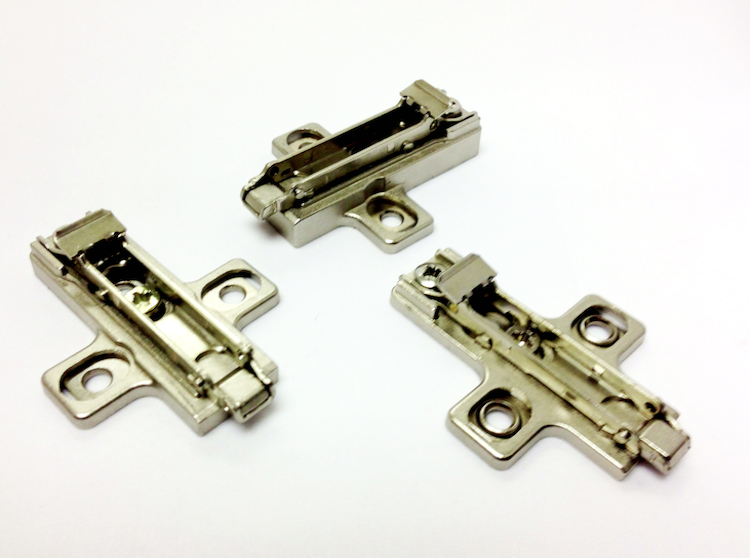 SALICE BAR3R Diecast Clip-On Mount Plates DOMI Snap-On System
Description
The 'RollsRoyce' of mounting plates they offer a good range of integral cam-action vertical adjustment and simple snap-on fitting of the hinge arm.

These plates are suitable for hinge series 200, 400, 700, F and M.

Requires 3.5mm / 6g countersunk woodscrews (not supplied)

Available in three effective heights:
BAR3R09 - 0mm - Typically used for FULL and 1/4 Overlay applications.
BAR3R39 - 3mm - Typically used for FULL, 1/4 and 1/2 Overlay applications.
BAR3R69 - 6mm - Typically used for INSET door applications.
Product Code: S05BAR3R09
| Qty | Price | Per |
| --- | --- | --- |
| 1 | 1.54 inc. VAT | EACH |
| 10 | 1.38 inc. VAT | EACH |
| 25 | 1.22 inc. VAT | EACH |
| 75 | 1.15 inc. VAT | EACH |
| 150 | 1.00 inc. VAT | EACH |
| 300 | 0.84 inc. VAT | EACH |
All prices are subject to VAT