Zoo ZPZ110 ATLANTA Lever on Screw Rose Dual Finish CPSN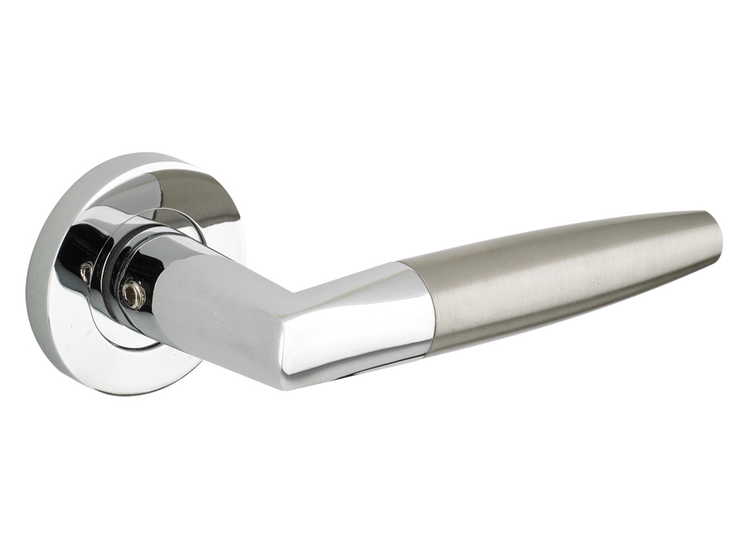 Zoo ZPZ110 ATLANTA Lever on Screw Rose Dual Finish CPSN
Description
Zoo's ZPZ range is a designer set of levers made form a zinc base material which are chrome or nickel plated to achieve long performance and a good aesthetic appeal.

ATLANTA ZPZ110 Series ROUND ROSE LEVER

Available in a stylish two-tone dual finish of CP polished chrome rose and lever stem and a SN satin nickel lever.

Supplied with bolt through fixings/suitable for 30 & 60 min fire doors

Suitable for use with heavy duty tubular latches (bolt through) - see link

Rose Diameter 50mm - Rose Depth 8mm - Handle length 112mm from spindle c/c - Handle depth 63mm - Screw on Rose

ZPZ110CPSN - Round Rose lever in Polished Chrome/Satin Nickel Dual Finish.
Product Code: Z03ZPZ110CPSN
| Qty | Price | Per |
| --- | --- | --- |
| 1 | 20.18 inc. VAT | SET |
| 2 | 18.17 inc. VAT | SET |
| 5 | 17.16 inc. VAT | SET |
| 10 | 16.15 inc. VAT | SET |
| 20 | 15.14 inc. VAT | SET |
| 30 | 14.12 inc. VAT | SET |