D&D Technologies TRUCLOSE HEAVY Duty Metal Gate Hinges Ref TCHD1AS3RB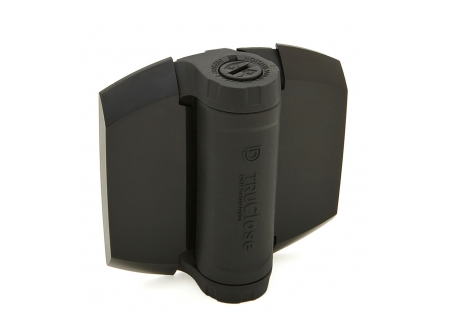 D&D Technologies TRUCLOSE HEAVY Duty Metal Gate Hinges Ref TCHD1AS3RB
Description
TruClose Heavy Duty - Standard - For Metal Gates

- Convenient, reliable performance

- Quick, self-closing adjustment

- Smooth, even closure

- No visible fasteners

- For gate gaps 6- 25mm (ideal 19mm)

- Easy install

- Black Finish.

- Super strong polymer construction and stainless steel components means no rust or corrosion.

TruClose Heavy-Duty Standard hinges deliver dependable TruClose reliability for pool safety and general-purpose gates around homes and yards, as well as high-traffic gates.

These hinges are ideal for retrofitting existing gates as they will fit to gates gate gaps ranging from 1/4"- 1" (6mm-25mm).

For heavy duty range square frame gates weighing up to 154 lbs/70 kg. Works best with ornamental aluminum or steel gate and fence materials in high use areas.
Downloads
Product Code: D180115
| Qty | Price | Per |
| --- | --- | --- |
| 1 | 67.13 inc. VAT | PAIR |
| 2 | 63.77 inc. VAT | PAIR |
| 3 | 60.41 inc. VAT | PAIR |
| 4 | 58.73 inc. VAT | PAIR |
| 5 | 57.06 inc. VAT | PAIR |
| 6 | 53.70 inc. VAT | PAIR |