Proxxon AP12 Universal Oil Pump 12v 474928 / 25262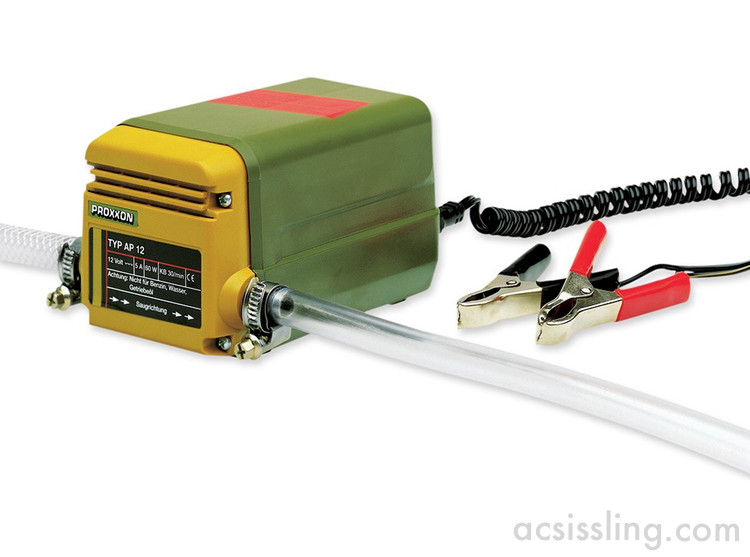 Proxxon AP12 Universal Oil Pump 12v 474928 / 25262
Description
This small neat unit is will help you perform an oil change in just 2-3 minutes.This pump transfers, motor, diesel and heating oil effortlessly at a rate of 250 litres an hour (fitted with a 1/2" feed hose).

You can pump the oil out of an engine via the dipstick shaft in which case the flow rate is 3 litres per minute at 40°C oil temperature. The unit includes a 6mm diameter by 800mm long dip wand for this purpose.

The crocodile clips fitted to the 12 Volt DC feed cables are suitable for connection to a car's battery. The feed and supply sides have 1/2" connectors.

An outlet hose of approximately 1,500mm is also included.

The housing is made of glass fibre reinforced polyamide; approx 130 x 90 x 90mm.

Weight is approx 1.4kg.
Product Code: B12PX474928
| Qty | Price | Per |
| --- | --- | --- |
| 1 | 61.98 inc. VAT | EACH |