Proxxon KT150 Compound Table 474334 (20150)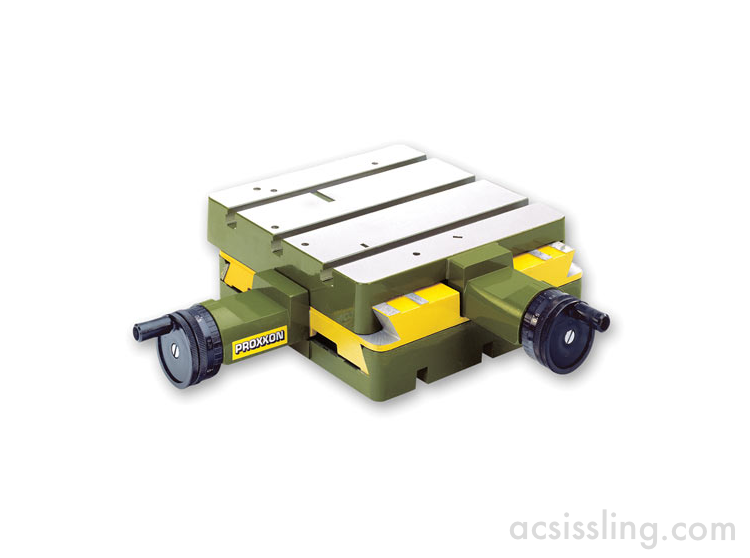 Proxxon KT150 Compound Table 474334 (20150)
Description
With precision milled dovetail slides, this is also suitable for metal work.

For routing, milling, slotting of steel, non-ferrous metal, plastic and wood.

Each slide provided with locking screws.

Dovetail fittings/gib strips adjustable to eliminate play.

Feed adjustments by means of 2 hand wheels with adjustable, graduated dials (one graduation = 0.05mm, 1 revolution = 2mm).

Machined table, 3 T-slots for fastening machine vices and clamping kits.

Fence supplied with pre-drilled positioning holes, including 45°, fastenings screws and clamp used for routing.

Table 200 x 200mm. Max. travel 150 x 150mm.

Overall height 75mm.

Weight 4.9 kg.
Product Code: B12PX474334
| Qty | Price | Per |
| --- | --- | --- |
| 1 | 184.97 inc. VAT | EACH |