PK1406 Cubicle Replacement Ind Bolt Pack Satin Anodised Aluminium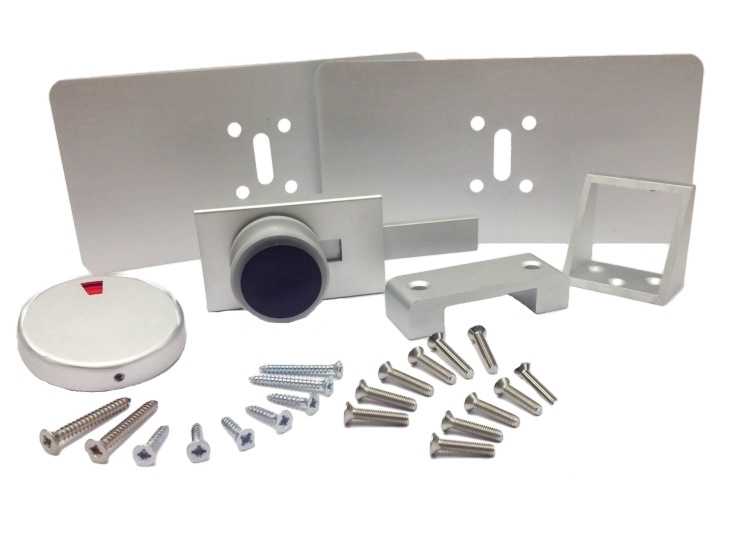 PK1406 Cubicle Replacement Ind Bolt Pack Satin Anodised Aluminium
Description
Multirol's PK1406 Cubicle Replacement Indicator Bolts is Satin Anodised Aluminium and is suitable for board thickness of bewteen 13 - 21mm, affording the specifier an ideal solution for sites with irregular board thicknesses and where the hardware has to be matched throughout.

Due to the large front and back plates this bolt is an ideal size to cover up marks and holes caused by the removal of previous hardware.


Measurements:

Front Plate - 178mm x 89mm

Back Plate - 178mm x 89mm

The indicator cover is round and the bolt slide is housed in a rectangular plate.

Round cover diameter - 55mm

Rectangular housing - 74mm x 43mm

The bolt is operated by an ergonomically designed knob.
Product Code: T040001
| Qty | Price | Per |
| --- | --- | --- |
| 1 | 60.85 inc. VAT | EACH |
| 2 | 56.28 inc. VAT | EACH |
| 4 | 53.24 inc. VAT | EACH |
| 6 | 50.20 inc. VAT | EACH |
| 8 | 48.67 inc. VAT | EACH |
| 10 | 45.64 inc. VAT | EACH |