SALICE LIFT Systems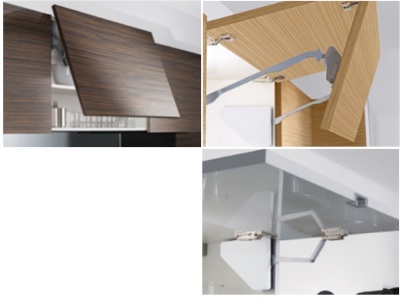 The various lift systems were created to offer alternative ways to open wall unit doors, giving greater design flexibility whilst offering better space utilization. Their mechanisms are simple to assemble; perfect for kitchen wall cabinets, they also lend themselves to cabinets with restricted depth, like bathroom cabinets, adding design orignality and high perceived value.

All lift systems are suitable for wooden doors and they all incorporate the exclusive "Smove" decelerating system; moreover close attention has been paid to aesthetic factors of the systems. The mechanisms are neatly concealed by a cover which gives the interior of the cabinet a streamlined and elegant finish.
For the full range details, please view the PDF here.