Alphachem ALPHAGRIP Solvent-Free Adhesive 350ml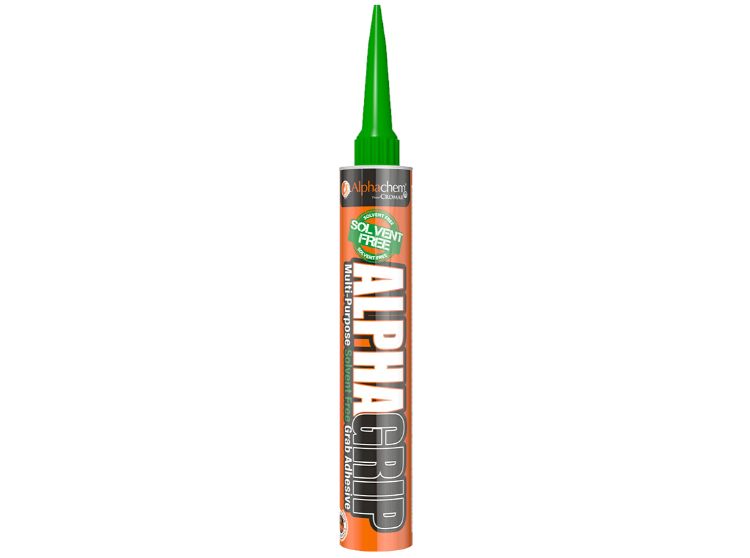 Alphachem ALPHAGRIP Solvent-Free Adhesive 350ml
Description
Alphachem ALPHAGRIP is a high quality, fast bonding instant grab adhesive also ideal for gap filling.

This solvent based adhesive is the perfect replacement for mechanical fixings in a wide variety of applications whether internal or external. It has excellent creep and slump resistance.

Ideal for fixing skirting boards, wall battens, gripper rods, laminates and much more.

A truly multi-purpose adhesive, ALPHAGRIP is suitable for use with a wide variety of building materials.

350ml C4 cartridge.

Priced and sold per cartridge, 12 cartridges per box.
Product Code: C01X2SFALGRIP
| Qty | Price | Per |
| --- | --- | --- |
| 1 | 2.81 inc. VAT | TUBE |
| 3 | 2.53 inc. VAT | TUBE |
| 6 | 2.39 inc. VAT | TUBE |
| 12 | 2.24 inc. VAT | TUBE |
| 24 | 2.11 inc. VAT | TUBE |
| 36 | 1.97 inc. VAT | TUBE |