Alphachem MM70 Ultra Hi-Tack Polymer Grab Adhesive 290ml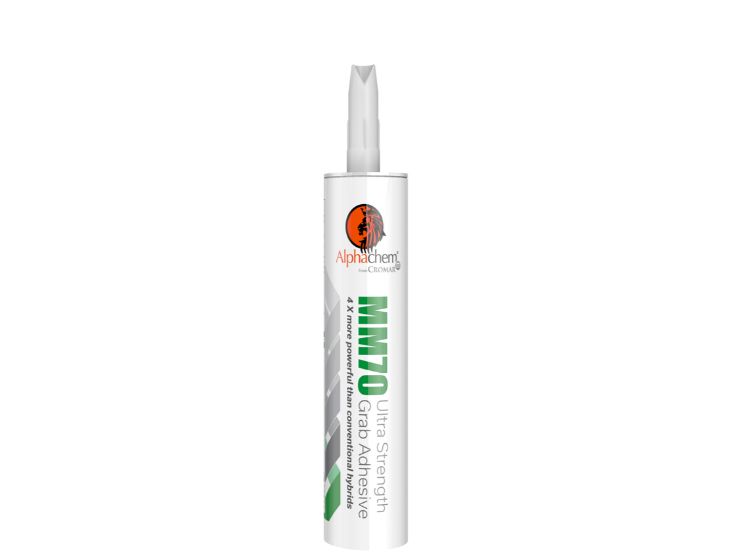 Alphachem MM70 Ultra Hi-Tack Polymer Grab Adhesive 290ml
Description
Alphachem MM70 Ultra Strength Grab Adhesive

Alphachem MM70 is an ultra high strength, fully elastic, hybrid grab adhesive that is 4 times more powerful than a conventional hybrid, therefore eliminating the need mechanical support in most applications. With numerous internal and external uses, superb adhesion qualities, rapid curing, remains full elastic, non-shrink, and solvent free, MM70 is the ultimate in new grab adhesive technology.

Typical bond strength is 250Kg/m².

White in colour.

290ml Cartridge.

Priced and sold per single cartridge. 12 cartridges per case.
Product Code: C01X2MM70WE3
| Qty | Price | Per |
| --- | --- | --- |
| 1 | 8.59 inc. VAT | TUBE |
| 3 | 7.73 inc. VAT | TUBE |
| 6 | 7.31 inc. VAT | TUBE |
| 12 | 6.88 inc. VAT | TUBE |
| 24 | 6.44 inc. VAT | TUBE |
| 48 | 6.01 inc. VAT | TUBE |