Zoo ZPS130 EROS Lever on Rose Grade 304 Screw-On Rose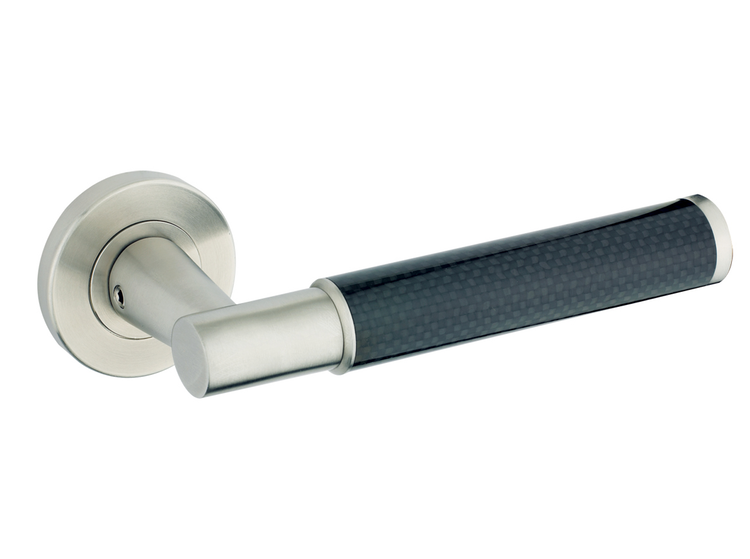 Zoo ZPS130 EROS Lever on Rose Grade 304 Screw-On Rose
Description
Zoo ZPS130SS 'Eros' Lever on Rose, featuring a 'T' return stem and a straight tubular lever grip section with black carbon effect.

Grade 304 Satin Stainless

Sprung Rose 50mm x 8mm

Lever 128mm Long x 64mm Projection.

Heso spindle with grub screws. Bolt-through male-female fixing also supplied (for use with suitably pierced latch).

Suitable for doors 35 - 54mm thick

DDA compliant.

BS EN 1906: 2010 Grade 3 BS EN 1670: 2007 Grade 5 (Corrosion)

Tested to 200,000 cycles.

Suitable for 30 /60 minute fire doors.
Product Code: Z03ZPS130SS
| Qty | Price | Per |
| --- | --- | --- |
| 1 | 46.92 inc. VAT | SET |
| 2 | 42.23 inc. VAT | SET |
| 5 | 39.89 inc. VAT | SET |
| 10 | 37.54 inc. VAT | SET |
| 20 | 35.20 inc. VAT | SET |
| 30 | 32.84 inc. VAT | SET |